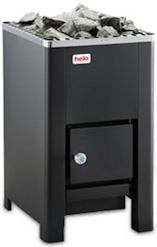 16K
Wood Fired
Sauna Heater
Wood Fired Heaters

Ask a Scandinavian sauna enthusiast about sauna, especially an "oldster", and he's likely to tell you that a sauna with an electric heater is not a true sauna.

This is because the Finnish tradition of loyly, or sprinkling water on the stones, is integral to the genuine sauna experience, and most other sauna heater manufacturers have not kept this in mind when designing their electric heaters.

With their extra deep stone compartment and patented double side vents, Tylo electric heaters compensate as best as possible for the lower capacity for loyly typically found in electric heaters as compared to wood fired heaters, and for this reason, they're the best choice when a wood fired heater is not feasible.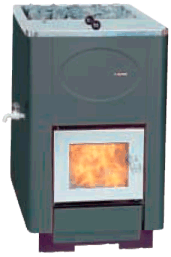 KL16VE Wood Fired
Sauna Heater
with Water Tank